14. Quito Old Town
A Spanish-colonial stunner, Quito's vibrant Centro Histórico is packed with elaborate churches and mournful monasteries (some centuries in the making), people-packed plazas and looming bell towers. History lurks around every corner of this well-preserved center. Delve into the past by stepping off the cobblestones and entering beautifully maintained museums, historic mansions, and jaw-dropping sanctuaries. Afterward, have a meal in one of El Centro's old-world restaurants or join the festivities on lively La Ronda street before retiring to one of the many charming guesthouses in the neighborhood.
13. Iguana Spotting in the Galápagos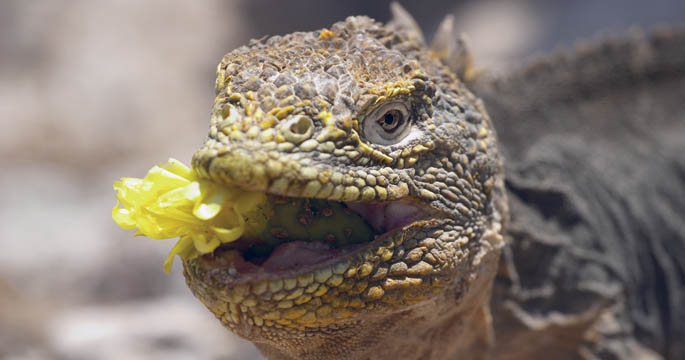 There aren't many places that can beat the Galápagos Islands for close encounters of the prehistoric kind. Rather than scurrying away when approached, the unique lizard species of iguanas found throughout the archipelago go about their slow-moving business with little concern for the clicking cameras. The dark gray or black marine iguanas pile on top of one another like a messy pyramid of cheerleaders basking in the sun, whereas the imposing yellow land iguanas nibble on cactus plants for sustenance.
12. Cuenca
The fairy-tale colonial center of Cuenca is a Unesco World Heritage Site that's been charming visitors since the 16th century. And while the cobblestone streets, polychrome building fronts and remarkably well-preserved cathedral will have you snapping a photo on nearly every corner, it's the town's laid-back feel, friendly locals and bohemian spirit that will truly fill your heart and soul. Top that off with great nightlife, plenty of museums and galleries, and some of Ecuador's best eateries, and there's no doubt why this is the bar-none top highlight of southern Ecuador.
11. Beaches of the Northeast Coast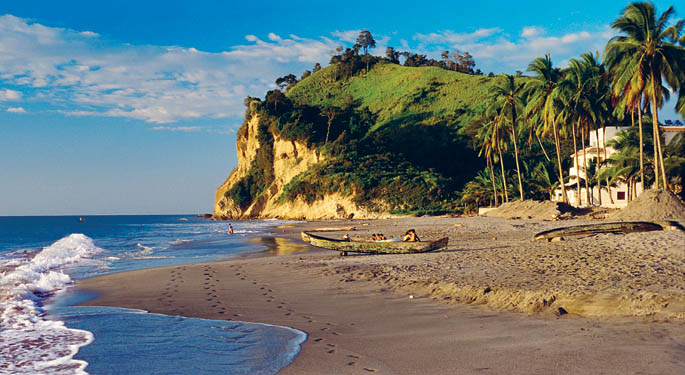 Don't associate Ecuador with sun and sand? Well think again, because the northeast of the country is packed with fishing villages, resort towns, surfer hang-outs and totally pristine areas of golden sand, so head down or up the coast and take your pick. Top choices include the huge stretch of sand at charming Same, the vast and still undeveloped beach at the tiny fishing village of Mompiche and the surfer-favored waves and golden sands at funky little Canoa.
10. Riding the TelefériQo
Proving there's more than one way to summit the Andean peaks, the TelefériQo whisks you up by aerial tram to breathtaking heights (4100m) over Quito. In a city of sublime views, Cruz Loma offers the finest of all – assuming you go on a clear day. Here, Quito spreads out across the Andean valley, with majestic peaks (including Cotopaxi) visible in the distance. At the top, you can extend the adventure by hiking (or taking a horseback ride) to the 4680m summit of Rucu Pichincha.
9. Soaking in the Steaming Waters of Papallacta
The beautifully maintained public baths just outside the Andean village of Papallacta offer one of Ecuador's best natural highs: move between baths of thermally heated water surrounded by mountains all around, swim in the fantastic pool, enjoy a bracing jump into the icy plunge pool and then get right back into those steaming baths. It's even more magical at night when you can lie back and watch the stars come out in the giant black sky above.
8. Whale-Watching off Isla de la Plata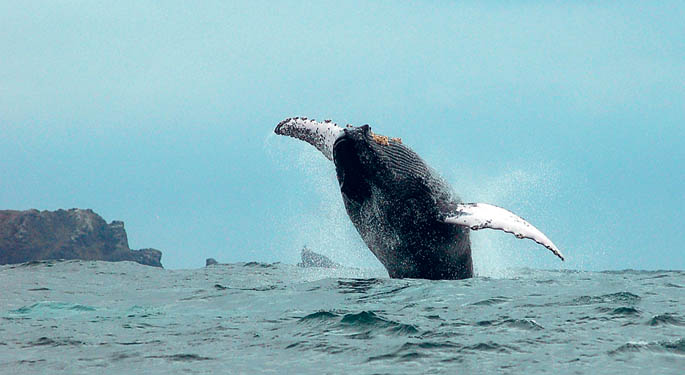 In terms of sheer awe-inspiring natural power, experiencing first-hand the breaching of a humpback whale is hard to equal. From June to September every year nearly 1000 of these majestic creatures migrate to the waters off the coast of Ecuador. The prime base for organizing boat trips, during which you might also spot dolphins and killer, pilot and beaked whales, is the fishing town of Puerto López.
7. Parque Nacional Podocarpus
Down by the Peruvian border, Parque Nacional Podocarpus is one of the southern highland's least-visited reserves. With elevations ranging from 900m to 3600m, Podocarpus is home to an amazing array of plant and animal life. There are an estimated 3000 plant species here (many of which you will see nowhere else in the world). For bird lovers, an astounding 600 unique types of feathered friends await. Top that off with trails, highland lakes, and sweeping views and you have one of Ecuador's most unique off-beat attractions.
6. Parque Nacional Cotopaxi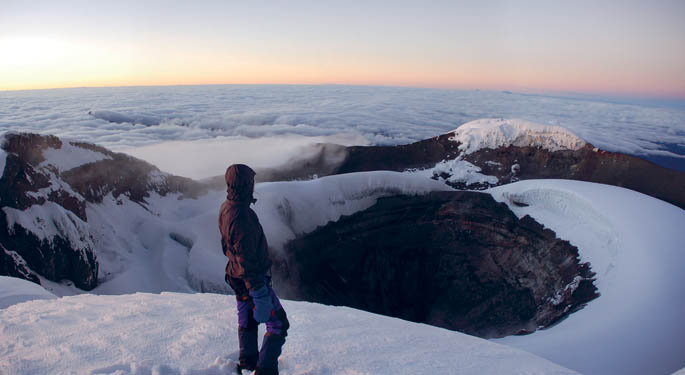 Home to Ecuador's best-known volcano, Parque Nacional Cotopaxi offers quick adventures from the capital with million-dollar views and some of the best mountainside lodging options around. Climbing the 5897m peak of Volcán Cotopaxi will no doubt be a Grade-A highlight for the lucky few who make it to the top. Otherwise, you can skip the crampons and ice-axes, opting instead for life-affirming snapshots from the edge, or hikes, bikes, and horseback rides around high Andean lakes and up to nearby volcanic peaks.
5. Vilcabamba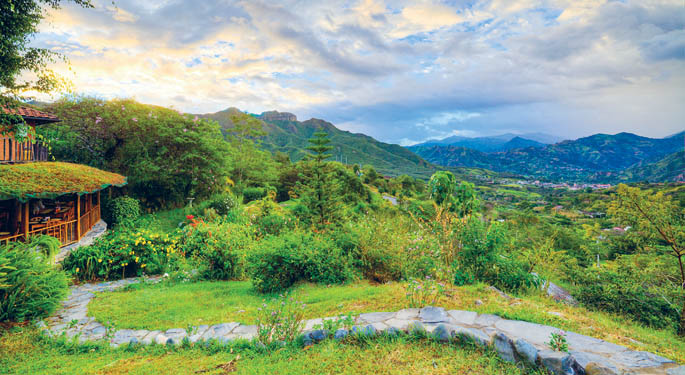 The air in Vilcabamba just feels right – not too hot, not too cold; mountain fresh with just a hint of incense on its fleeting skirts – giving this southern highland draw a mystical quality that many travelers find inescapable. Perhaps that's why you'll find more foreigner-owned businesses here than almost anywhere else in Ecuador. And who can blame them? The hiking is great, there's a national park nearby for backwoods adventures on horseback and mountain bike, and the pitch-perfect spa resorts will cater to your every need, whim and desire.
4. Punta Suárez
Looking out over the dramatic cliffs on the western tip of Isla Española you'll feel like you're standing at the edge of the known world. The wide-open sea stretches to the horizon and a spectacular blowhole erupts rhythmically in the foreground. Waved albatrosses and their fluffy young nest in the bushes and tiny finches hop along the rocky path. Nazca and blue-footed boobies gather along with the precipice and red-billed tropicbirds and Galápagos hawks soar over the ledge in beautiful displays of aerial virtuosity.
3. Hiking & Bird-Watching in Mindo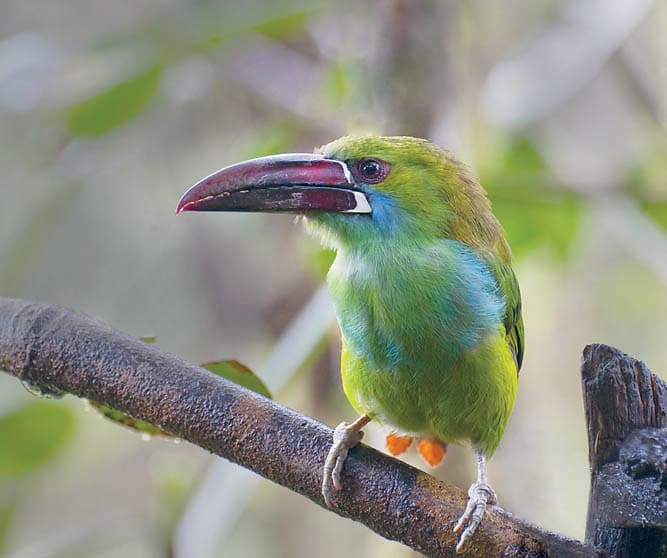 Word is well and truly out about this friendly town set amid gorgeous cloud forest in a dramatic valley between Quito and the Pacific coast. While Mindo may no longer be an undiscovered off-the-beaten-track destination, its twin attractions, world-class bird-watching, and wonderful scenery to hike through, remain as dazzling as ever. The biodiversity here means that bird-watchers can happily spend days with one of the village's guides seeing a wide variety of avian life, while walkers will love exploring the nearby waterfalls, thick cloud forest, and soaring cliffs.
2. Meeting Indigenous Tribes in the Rainforest
Humbling, fascinating and unforgettable: just a few words to describe a visit to an indigenous village in the Oriente. You'll be introduced to customs that have remained unchanged for centuries, learn about indigenous trapping, hunting, and cooking techniques, see how chicha is made, watch some local dancing and singing and perhaps witness a shamanistic soul-cleansing ritual. If you've got a good guide, the locals you visit shouldn't be too used to seeing foreigners: the best interaction is normally when it's equally interesting for both sides.
1. Climbing Volcán Cayambe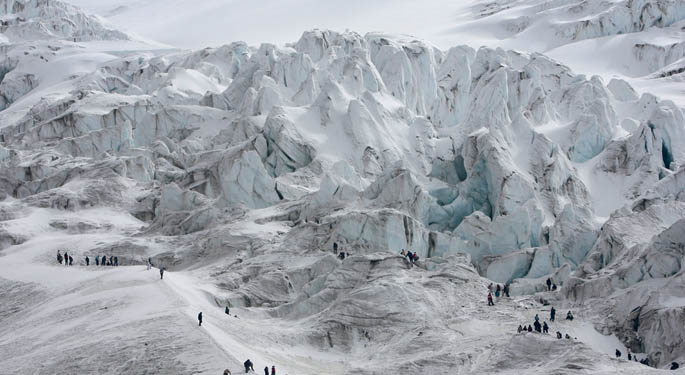 Climbers are spoiled for choice with the range of volcanoes and mountains in Ecuador's northern Andes, but Volcán Cayambe is definitely the most impressive of all. Soaring majestically over the town of the same name, its snow-dusted peak shimmering in the sunlight year-round, this extinct volcano is Ecuador's third-highest peak and the highest part of the equator anywhere on earth. Ascents are tough, but manageable for anyone with a few days' training, and views from the climb are breathtaking!